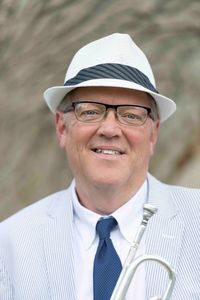 Kevin Bollinger, trumpet
Kevin Bollinger joined the band in 2011. He grew up listening to his father's 78 records of Harry James and Rafael Mendez and first played the trumpet at the age of 6.  Like his father, he attended the Eastman School of Music and even studied under the same trumpet professor.  Later, he studied with Bill Clark and was in the UC Denver Traditional Jazz band, Red Beans and Rice, directed by Bill.   Kevin is a much sought after free-lance trumpet player in both jazz and classical idioms. In his spare time, he works as a Systems Administrator for a local government agency.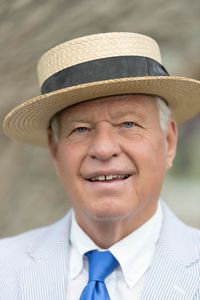 John Bredenberg, clarinet/saxophone
Reedman, John Bredenberg, joined the Queen City Jazz Band in 2005.  He hit the ground running with years of experience playing traditional jazz on clarinet, saxophone and banjo.  John served our country in the US Navy and circled the world on the USS America in1970. He later became an Admiral's chauffeur.  After the Navy, he attended the University of Northern Colorado as a clarinet major.  John is also a master electrician, and has recently retired  from the Federal Center located west of Denver.  John is crazy about old American cars and is still using his first car as a daily driver, a 1965 Chevelle which he purchased in 1972.  He also tinkers with a 1967 BelAir and a 1950 Chevy Suburban on the side.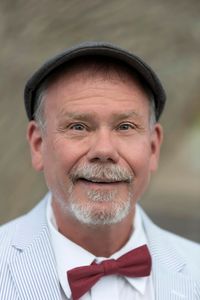 Eric Staffeldt, trombone
Eric Staffeldt is the QCJB's wonderful trombonist and became a member of the band in 1996. He holds a Master of Arts degree from the University of Denver.  Eric has worked for many years in the design industry, providing custom finishes for furniture and cabinetry for some of  Denvers' finest homes.  He also writes and arranges music for the Queen City Jazz Band in addition for a number of local groups. Professor Staffeldt is the  current director of the University of Colorado Denver Claim Jumpers.  Eric is a freelance musician as well as a regular performing member of several Denver area ensembles, ranging in style from classical to salsa to jazz.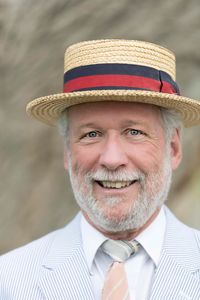 Hank Troy, piano
Hank Troy has been the pianist with the QCJB since 19 81.  In addition to being a spectacular player, he is the secretary/treasurer for the Queen City Jazz Foundation. In this capacity Hank helps with the behind-the-scenes activities of the band, such as helping to produce the band's annual concert.  He is a nationally recognized expert as a pianist for silent movies and has traveled the country doing the same.  As leader of the Queen City Ragtime Ensemble, Hank promotes Ragtime Jazz, the great American music that was the precursor to the traditional jazz that the band performs today.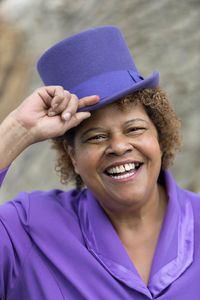 Wende Harston, vocals
The Queen City Jazz Band's amazing vocalist, Wende Harston, is the complete package as she sings, dances and acts.  Wende has been with the band since 1992. She has appeared in many feature film, in addition she performed in a made-for-TV film series. She can also be seen in local theater productions. She not only sings but writes songs for the Queen City Jazz Band. In addition, the multi talented Wende is authoring a mystery novel. a work in progress.  With a love for animals, Wende now shares her home with a number of exotic pets, and states that she is currently owned by a parrot.  Another passion is her extensive vintage doll collection.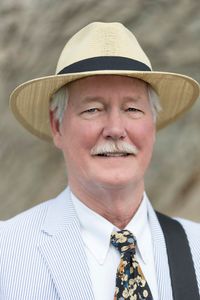 Rory Thomas, banjo
Rory Thomas, our virturoso banjo player first heard the QCJB in 1969 at the Mon Vue Village, and decided right then and there that he wanted to become a member of this great band.  He comes to the Queen City Jazz Band with a great deal of professional experience including playing with all of Denver's best traditional jazz bands.  He has also played with Karla West's Goodtyme Jazz Band and still plays with the Poudre River Irregulars when available.  Rory is a retired graphic artist and  now devotes his talents dedicated to the style of music he heard so many years ago.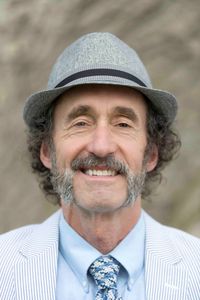 Tony Pantelis, drums
Our fabulous drummer, Tony Pantelis, who joined QCJB in 2010 started drumming at the age of 7 as a result of his mother playing a 78 recording of Gene Krupa with Benny Goodman at Carnegie Hall. Tony holds a Bachelor of Science degree from the University of Colorado, Denver.  Tony played with the Delta Sonics, winners of 2011 and 2012 "Best of Denver "awards from Westword Magazine.  Other highlights include appearances with The Colorado Symphony Orchestra, The Denver Symphony Orchestra and performances at the Denver Center for the Performing Arts. When not practicing, playing or teaching, Tony likes to cook, travel and watch movies with his wife Karen.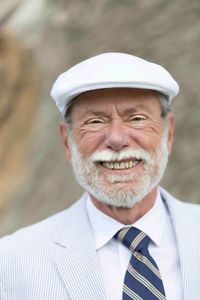 Bill Clark, tuba/band leader
Bill Clark, tubist, started with the Queen City Jazz Band in 1976 and became the leader in 1985.  A retired Professor of Music at the University of Colorado, Denver, Bill's  passionate endeavors while teaching included his college band, the  UC Denver Claim Jumpers, one of the Nation's finest college Dixieland bands of the time. The "CJs"   performed across Europe and have been featured at many jazz festivals in the country.  Alumni of the Claim Jumpers include many professionals including Tony Pantelis and Kevin Bollinger,  Roger Campbell, leader of Denver's After Midnight, Stephen Hill of Denver's Gypsy Swing Review and many others.  In the early 70's, Bill performed on the Ed Sullivan Show when he was touring with the original Your Father's Mustache Band. Bill set a goal to play with the QCJB when he was a high school student in early 60's.  Bill enjoys working on his old VW, hiking  and traveling with his wife, Susie.